Andrea Montlouis
Andrea Montlouis is a great teacher with over 20 years experience. She has a gentle way about her that really helps students accept her expertise and stay on track to succeed. She plans her lessons with care and creates intricate little games and rewards for younger students. Intermediate and advanced students will find that she has deep knowledge, many skills, and the time and motivation to individualize their lesson materials for great success.
Andrea earned a Bachelor of Arts in Music from Mills College and has studied under a variety of exciting teachers that are famous arrangers: Allaudin Mathieu, world music specialists: Pandit Pranth, and opera experts: Martial Singher. She has played on stage with famous musicians from well known bands including: Scott Thunes (from Frank Zappa) and James Trumbo (from Van Morrison).
Her sister introduced her to singing at a young age and she found a love for music then that continues today as a teacher, singer, instrumentalist, and composer. For vocal students, Andrea utilizes teaching methods that facilitate healthy and relaxed vocal production for all musical styles. On guitar, piano, and ukulele she encourages students to gain the physical and technical skills they need, while learning songs they really enjoy.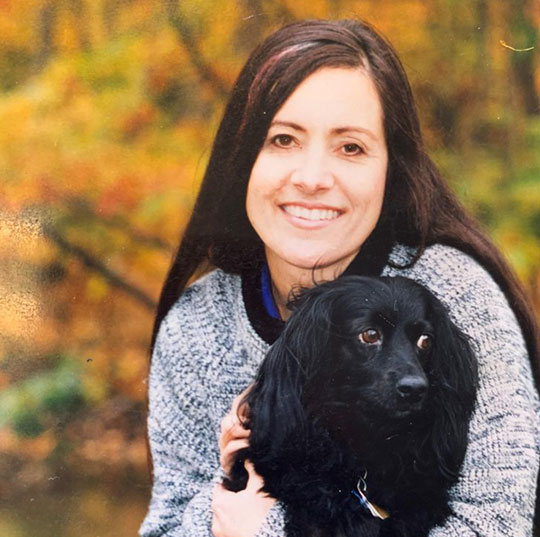 Dana Gress
Dana Gress is our super composer, jazz pianist, vocal specialist and woodwind extraordinaire! He teaches full time for Utica Community Schools as an elementary music teacher and Honor's Choir director. Dana holds a Bachelor of Music Composition from USC and a Master's in Education from Westminster College.
Dana's long term students have achieved a number of accolades including scholarships, acceptance into famous music schools, etc. He's a published composer (film and television) and a professional recording artist with his bands Chill FX and Innerspirit Project.
Dana keeps everyone at the studio laughing nearly round the clock with his huge sense of humor and bright demeanor. His spellbinding musical talents are the perfect storm for students looking to achieve their best! Call to see if Dana has any current openings for piano, saxophone, clarinet, flute, voice, trombone, or trumpet.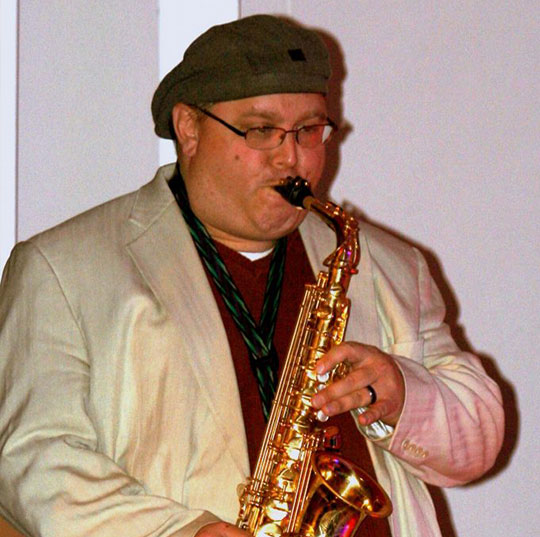 Elizabeth Girard
Elizabeth Girard is an effervescent voice instructor with a ton of experience to share with her students. Classically trained, in voice, at the Rochester Conservatory of Music, she furthered her training in music, acting, and dance at The American Music and Dramatic Academy in NYC.
A Motown native, Liz is a Detroit Music Award winning singer and songwriter, and has performed at Carnegie Hall; The Fillmore Detroit; St. Andrew's; and The Aretha Park Amphitheater, to name a few. The Detroit Pistons crowd have been treated to her rendition of The Star Spangled Banner on multiple occasions.
Notable bands she's sang with professionally include: 3 Doors Down, Rusted Root, Sheila E, Tower of Power, Don Was, Here Come the Mummies, and Alexander Zjonic & the Sheepdogs.
She's graced the airwaves as a performer on Fox 2, WDIV, PBS, WXYZ, 93.9, 89X; WRIF, WJR; and 101.9 WDET. Finally, as a songwriter her work has been on Netflix, CBS, The Food Network, NFL Network, MTV, Fox Sports, A&E, The CW, and HGTV.
All that talent, and she's down to earth; excited to teach the next generation how to sing to their full potential!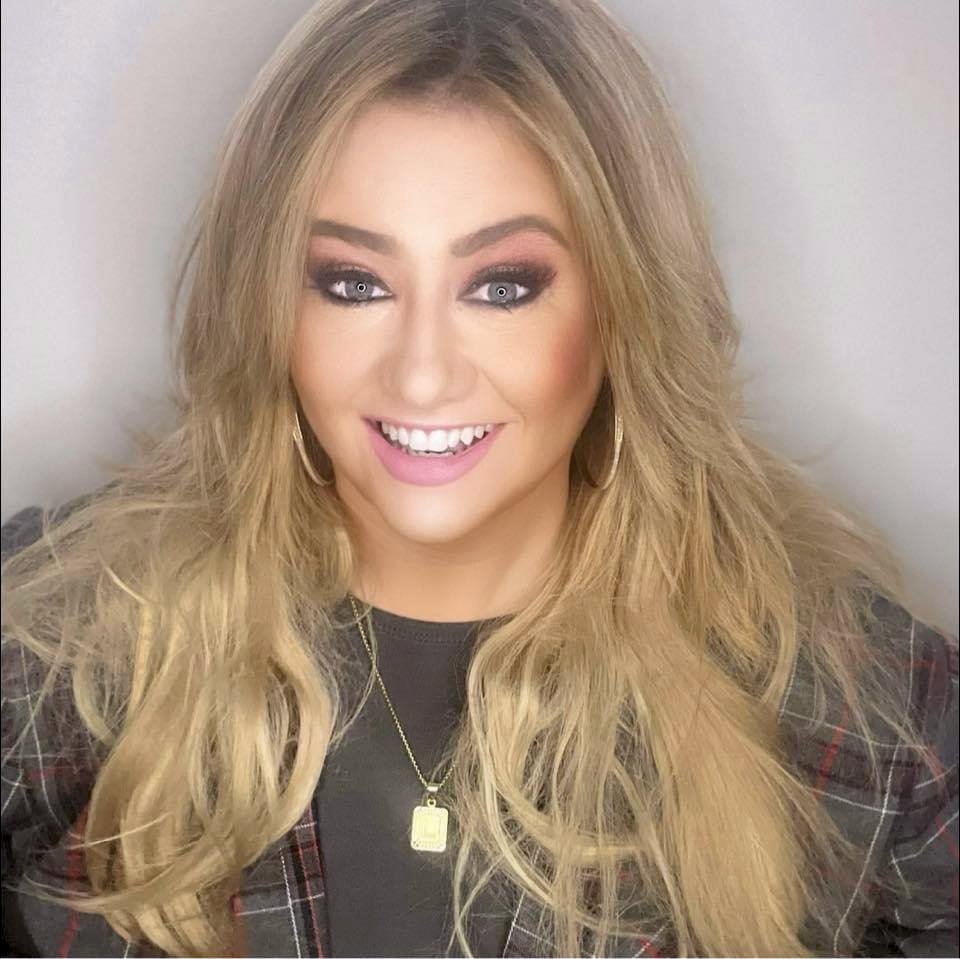 Gavin Compton
Gavin Compton has a special drive to succeed that you can just feel. His teaching style evidences that energy while remaining fun and informative. Gavin loves to compose riffs and push the limits of his students so they can showcase confident playing and wow people with their rapidly growing skillsets.
He elevates students' musical and personal goals to first place and emphasizes patience, hard work, and practice. Weekly lessons are engaging, and tuned to your learning style and pace. Let Gavin break down new concepts and help you push past the difficulties of learning music the right way.
Outside of lessons, Gavin writes a bunch of music for various projects including his own recent album "Paradise" by Breeze!. He's collecting stylistic input from Polyphia, Chon, Japanese math rock, jazz fusion, and progressive rock and twisting them in new directions with video game tones and chill vibes.
You'll also catch him: writing and producing for his online music circle, ghostwriting the guitar, bass, keyboard, and drums parts for numerous bands, and billing aspiring rappers for his cool sounding guitar backing beats.
His great attitude and ever-growing skillset suits a wide range of students, so we welcome you to give us a call and schedule your first lesson with Gavin today.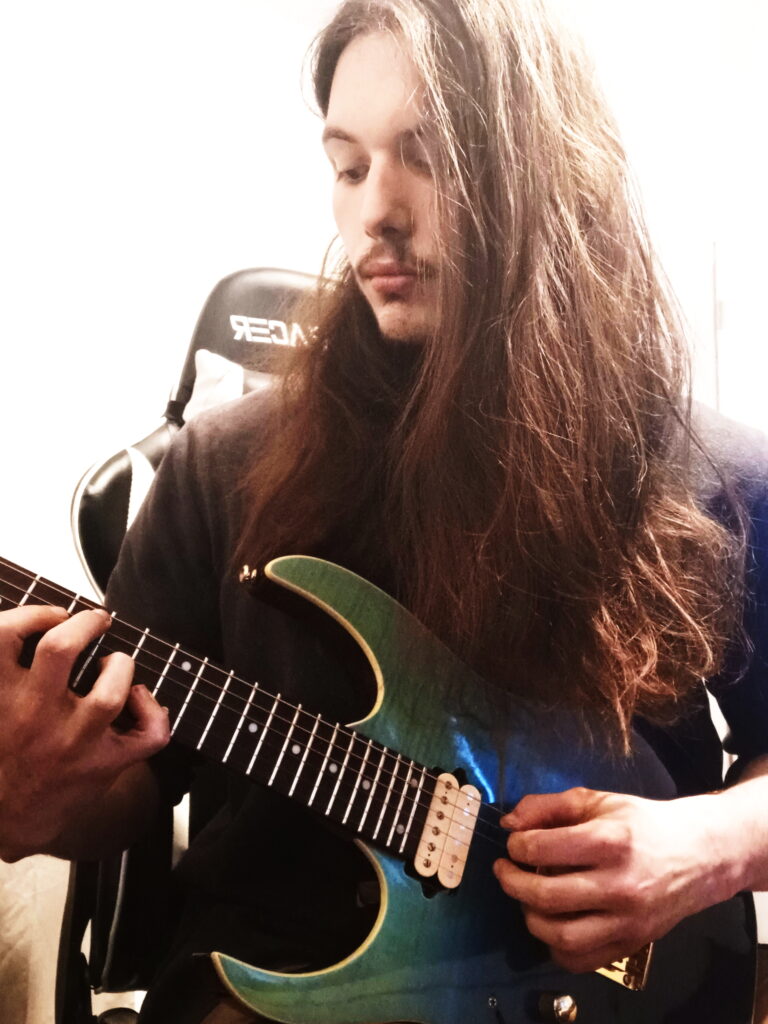 Johnathon Larson
Johnathon Larson is a passionate but laid back guitar teacher with a ton of knowledge and skills to share with his students of various interest levels. Every morning he gets up looking forward to the chance to jam with other musicians, write an original song, perform, or expand his knowledge.
A guitar devotee, since 13 years old, Jon has had a decade of instruction from his ongoing sensei: Ken Andreoni. You can catch him at small venues, charity events, big festivals, or even hear him on a live radio performance. Him and his 8-piece band are currently prepping for their next recording session. John plays: Rock, Jazz, Funk, Metal, Pop, Blues, RnB, Country, Fingerstyle, Etc.
As a student and teacher, Johnathon has always had a strong focus to take on big challenges and then put in the work required to meet his goals. He instills patience and a hard work ethic into his students but knows how to keep the weekly lessons fun and engaging. He's big into making sure concepts are fully understood before moving on. You'll find John's easy-going attitude make him a student favorite.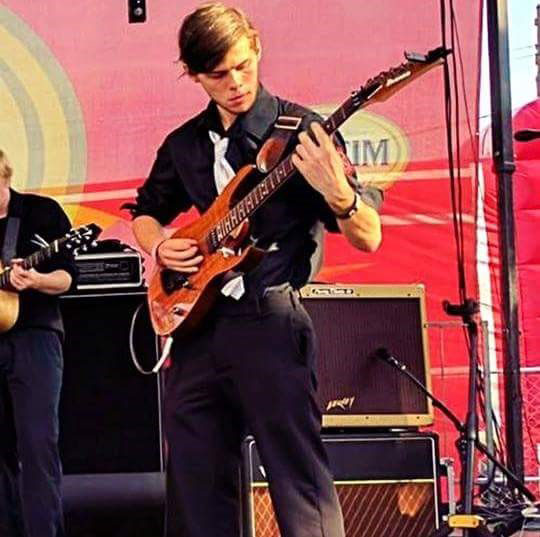 Kyle Clark
Kyle Clark is the founder and one of several very popular teachers at 4 Star Music Academy. As a private instructor Kyle has taught over 25,000 lessons. After earning his Bachelor degree from Berklee College of Music in 2006, Kyle jumped right into a full private teaching schedule with cover band gigs mixed in on the weekends.
Kyle teaches guitar, piano, bass, voice, and drumset. Beginners and special needs students get the royal treatment.
Kyle makes lessons fun for students by cracking jokes during lessons while he constantly pushes them to excel. Kyle's abundant patience meshes well with his pull-no-punches style to get students dreaming big, overcoming challenges, and laughing the whole while.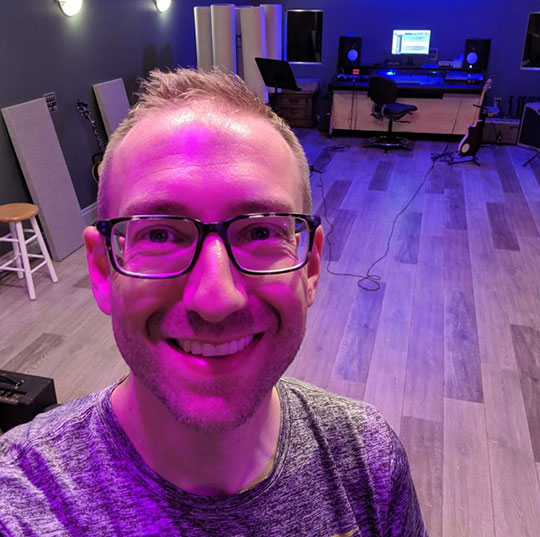 Liz Gaydayenko
Liz Gaydayenko has a flare for teaching and years of experience. She's a lively and engaged listener, and is great at adapting to her students' needs on the fly. Liz pushes her students to define and attain their personal music goals. Liz has substantial experience working with students of all skill levels, from 5-year-old beginners to experienced adults 60 and beyond. Liz is currently accepting students on piano and guitar.
From the age of six, Liz trained as a classical pianist with Russian pedagogue Ida Leshchinskaya. She went through eight years of rigorous testing with the Royal Conservatory of Music and won first-place in several state competitions. A skilled guitarist and vocalist, she continues her musical journey every day. Liz also writes original compositions and enjoys collaborating with friends. You might catch her at the open mic night or see her entertaining the crowd at the next party. She saunters across genre after genre including: classical, jazz, blues, rock, indie, and folk. Her most recent studies focused on learning to record and produce music.
Call us and find out when you can start your incredible lessons with Liz!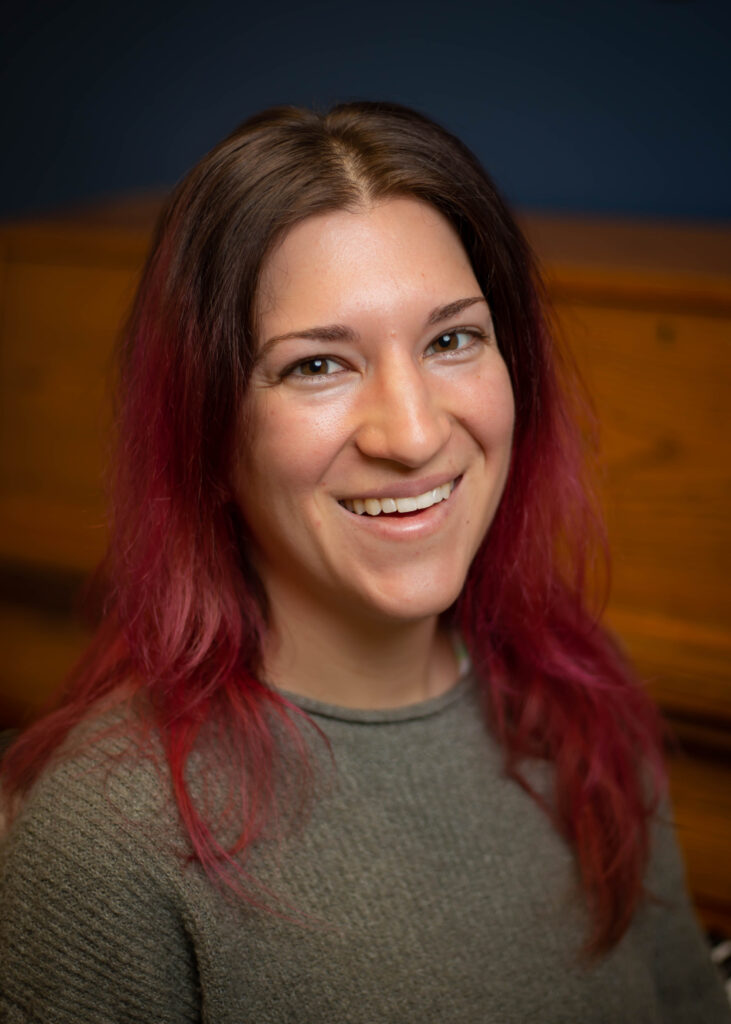 Rob Emanuel
Rob Emanuel has been playing shows since he turned 13. He knows nearly every musician in the Detroit metro area. Funk, Jazz, Brazilian, Musical Theater, Salsa, you name it he plays it. In addition to graduating from the Percussion Institute of Technology, Rob studied under the who's who of drumming: Carmine Appice, Alan Dawson, Chuck Flores, Ralph Humphrey, Steve Houghton, Joe Morello, Joe Pocaro, Ed Shaughnessy, Chuck Silverman, and Efrain Toro,
Those are the drummers you've heard on Rod Stewart, Eddie Money, Dave Brubeck, Johnny Carson Tonight Show Band, Woody Herman Big Band, Al Jarreau, Barbara Streisand, and Frank Zappa records (among many others).
Rob himself has recorded with a huge list of artists including: The Platters, The Drifters, The Shirelles, The Contours, Marcus Belgrave, Wayne Kramer of the MC5, and on and on. I frankly thought the list was too long to post all of them.
As a teacher Rob is patient, down-to-earth, and really loves sharing his deep knowledge and immense skillset with his students regardless of their ability level. It's a pleasure to work with talented musicians and also a pleasure to work with professionals. You'll find that Rob Emanuel is both and then some!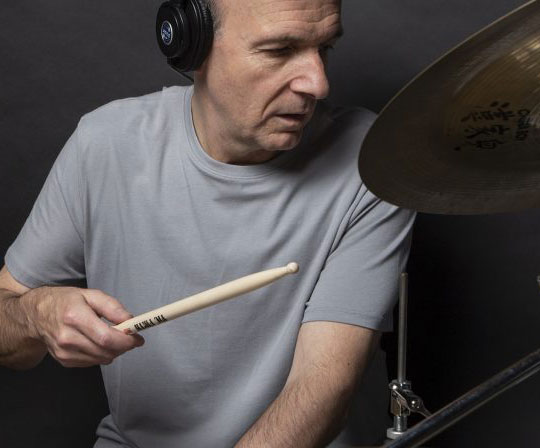 Sarmad Ashkuri
Sarmad Ashkuri is a professional pianist and instructor with over 8 years of experience. Currently studying with I-Chen Yeh, Sarmad is working on finishing his Master's in Piano Pedagogy at Oakland University. He has been playing since the age of 12 and teaching since the age of 17 covering genres such as classical piano, jazz, gospel, rock, pop, new age, and many more!
An accomplished pianist, Sarmad has been recognized for his talent by receiving the 2019 Outstanding Student in Piano Performance MaTilDa Award from Oakland University, as well as winning the 2018-2019 Young Artist Concerto Competition and playing with the Oakland Symphony Orchestra as a soloist. Sarmad is currently the collaborative pianist/organist at Metropolitan United Methodist Church where he accompanies vocalists and the choir every Sunday.
Sarmad is an easy-going, laidback teacher who makes learning piano fun! Using a constructivist teaching approach, Sarmad meets the student where they are and caters to their needs, developing a unique style of teaching that is suitable for all types of learners. With his help, students develop a strong sense of rhythm, proper technique, and learn how to play musically.
Sarmad completed his Piano Pedagogy Master's degree in spring 2022. Congratulations!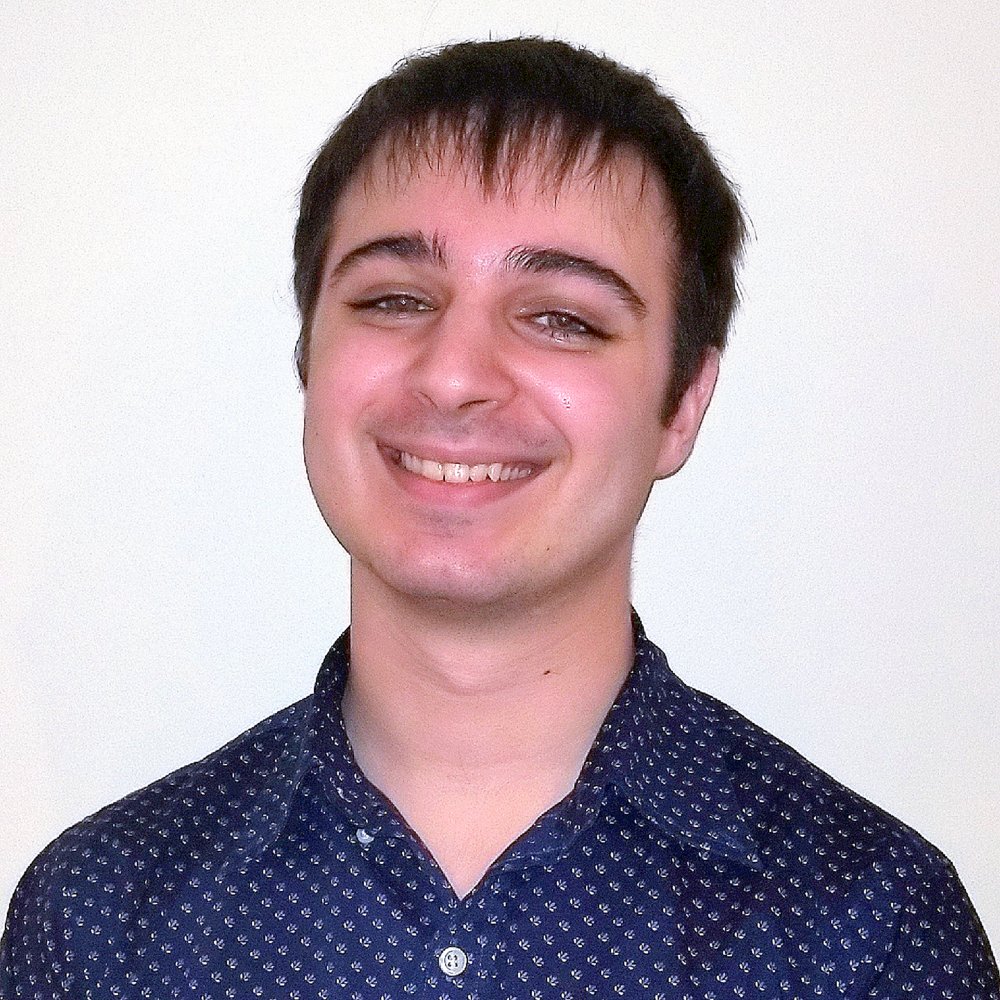 Brian Thomas
Brian Thomas heads engineering at Stellar Tracks Recording Studio. His extensive tracking and mixing experience spans numerous genres including: hip-hop, rock, punk, folk, and indie-alternative. His technical expertise comes from years of experience and also from his formal schooling under Ben Blau and Jeff Robinson, earning his degree of Audio Engineering from Schoolcraft College.
Brian loves the excitement and challenge of working in an eclectic variety of genres and is stoked to add your songs to his extensive list of well-executed projects:
Marrietta Melodic, Psychic Cyclone, Space Wrex, Skye Thomas Experience, League of Ordinary Gentlemen, Ari Breshgold, Austin Curry, Kyle Clark, 4 Star All Stars, etc.
As a producer Brian combines his love of: acoustic instruments, 80's synth and dance pop, lyrics and written word, great vocal parts, fingerpicking, and many other fresh perspectives. As an engineer, Brian is detail-oriented and skilled with a very easy going manner that makes him a hit with the musicians he's tracks and mixes. Out of the studio you'll catch him hiking, camping, boating, or at the climbing gym.