Fall In Love With Your Six-String!
Guitar Lessons at Any Age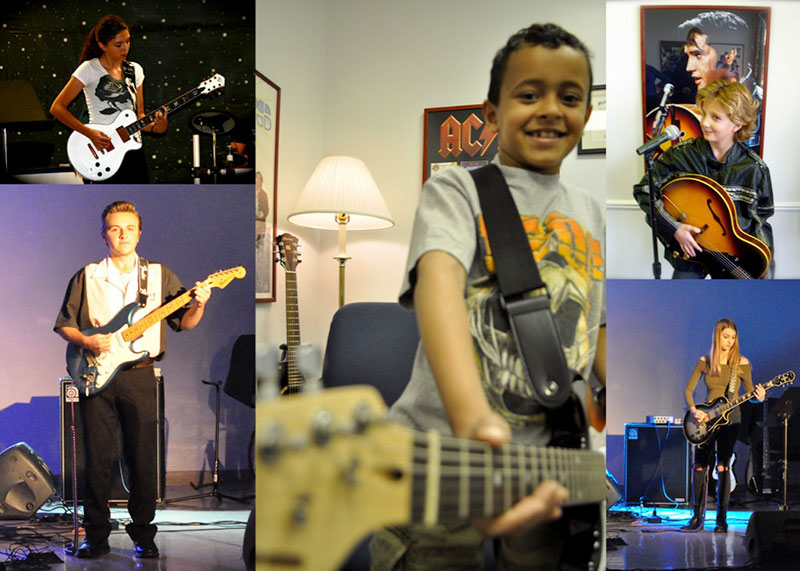 Guitar Lessons
Imagine What's Possible!
Improve memory, confidence, concentration, dexterity, and multitasking abilities by learning to play guitar from the talented music instructors at 4 Star Music Academy in Shelby Township. Enjoy the therapeutic nature of connecting with a musical instrument and build musical knowledge that will make it easier to learn other instruments.
Guitar Lessons for Beginners
Beginner guitar lessons taught by enthusiastic, experienced music instructors at 4 Star Music Academy foster a love of music, inspire creativity, and teach students:
How to hold a guitar
How to hold a guitar pick
How to play simple guitar chords
How to strum a guitar
How to tune a guitar
Our instructors teach young guitar students step by step, using popular music to aid in music comprehension, rhythm, and counting.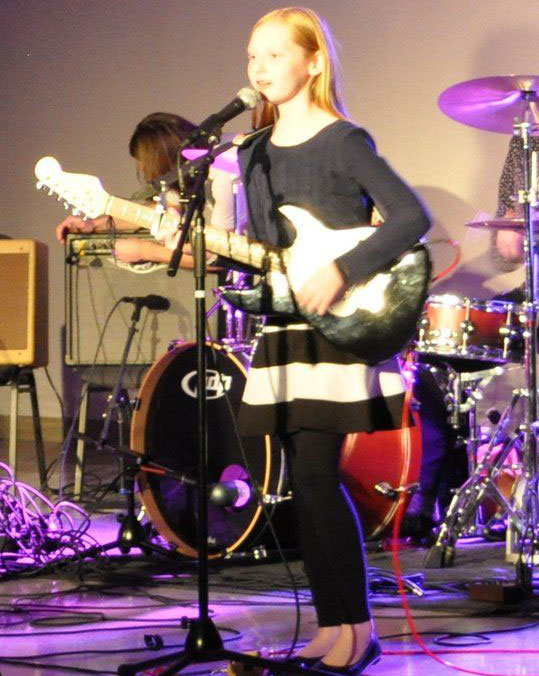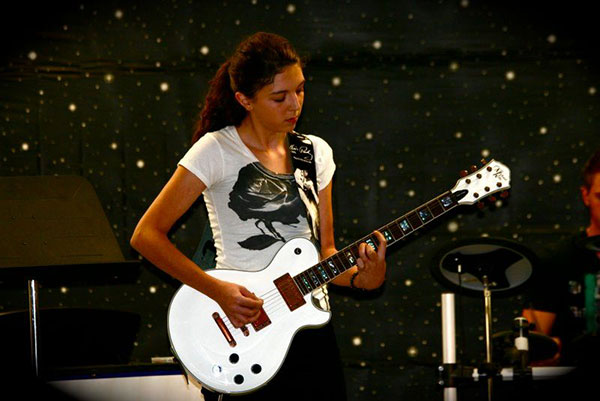 Guitar Lessons for Intermediate Students
Students who are comfortable with the guitar or who have taken lessons before will expand their knowledge in guitar lessons for intermediate students.
Learn minor chords
Be introduced to scales
Learn how to read music notation
Learn how to read guitar tablature
Unlock the secrets of music theory
It is important to select the right music school and teaching method so you can apply the musical skills to the songs you love and learn how to make that music on your guitar.
Guitar Lessons for Advanced Students
Maybe you picked up the guitar and taught yourself the basics. Perhaps you played years ago but are rusty. Or you might be an accomplished guitarist but are ready to build and expand your skills to master your instrument and perform at the highest level.
Make your musical dreams come true:
Be the rhythm guitarist in a band
Land the lead guitar spot in the band at your house of worship
Excel in your school ensemble
Tryout for an orchestra or musical group
Get on stage and thrill the crowd
Wow everyone with signature lead guitar solos
Our talented instructors know the chords, techniques, tips, and tricks. We will show you how to approach each situation with the right mindset and creative tools.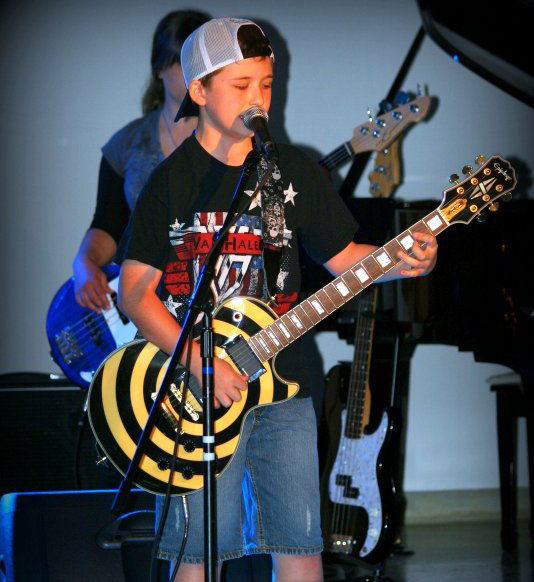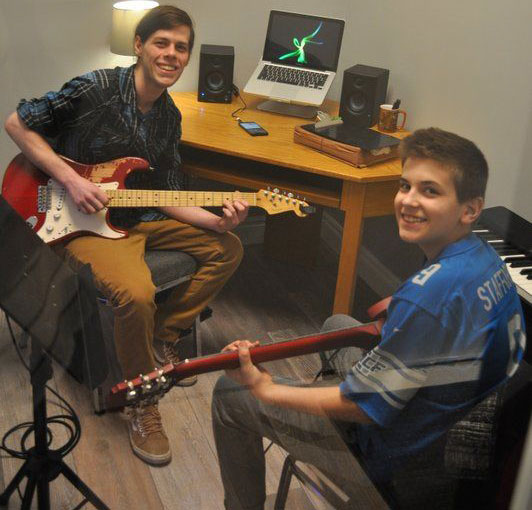 Tips for Taking Guitar Lessons
It's not the songs our students play that make them successful guitarists, but the time they commit to learning the particulars of their instrument. Dedication to learning, along with practice and determination, create talented musicians.
Buying a guitar: Unless you already have a guitar, wait to purchase an instrument until you have spoken with your instructor about the best guitar to accompany you or your child on your musical journey.
The best age to start guitar lessons: There is not one right age to begin taking guitar lessons, though children age 7 and above usually have the dexterity and patience to begin mastering a musical instrument.
Practice is essential: Weekly guitar lessons and daily practice are essential to mastering the guitar. Basic proficiency can be achieved in as little 6 months with regular practice and dedication to the craft.
Take Guitar Lessons in Shelby Township
At 4 Star Music Academy in Shelby Township, you will be taught by music experts and professional performers. All our instructors have a four-year music degree and extensive musical and teaching experience. Many are professional performers.
We offer:
30-minute guitar lessons
60-minute guitar lessons
Lessons for ages 6+
Beginner lessons
Intermediate lessons
Advanced lessons
Online and in-person lessons
Play the music you love. Become a true musician and talented guitarist. Learn from the best at 4 Star Music Academy in Shelby Township, call us today!