Make That Drum Kit Your Own!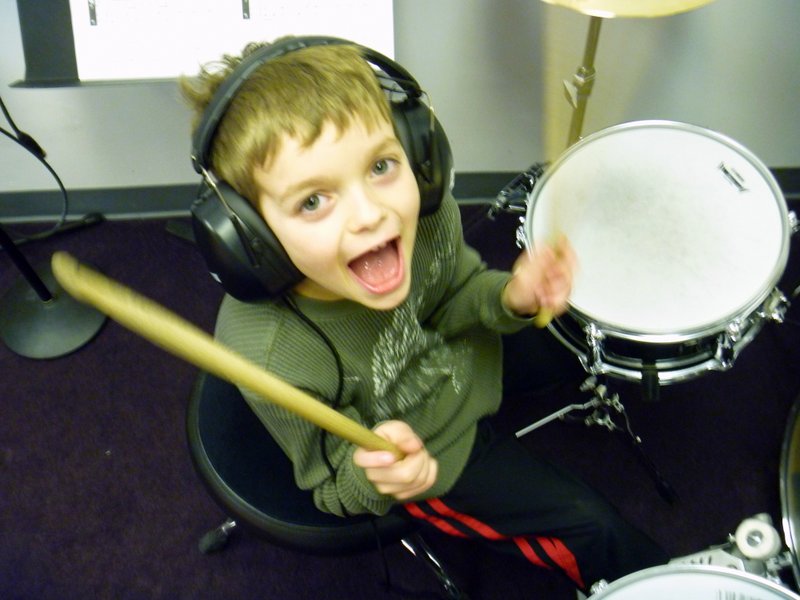 Drum Lessons
Drum Lessons For All Ages At 4 Star Music Academy
Drummers are the backbone of every band and musical group. They set the tempo and the beat, marking time and holding songs together. Drumming is powerful, and the person who plays the drums will feel like a rock star every time they sit on their throne, even if they're not at the highest performance level yet. Learn the creative tools to master this incredible instrument from our experienced instructors at 4 Star Music Academy in Shelby Township.
Drum Lessons for Beginners
Being an accomplished percussionist begins with learning the basics of drumming and strengthening your hands and wrists with repetition and practice, so you are prepared to move on and master this instrument. In our beginner drum lessons, students learn:
How to hold drumsticks
How to master rhythm
How to read music
How to play introductory rudiments
How to play drum fills
How to play solos
Drum lessons at 4 Star Music Academy go beyond entry-level pad training. Behind the drum kit is where drummers want to be, and that's where our enthusiastic instructors put them. Learn how to play the songs you love best, practicing everything from the single stroke roll to the double stroke roll to the paradiddle.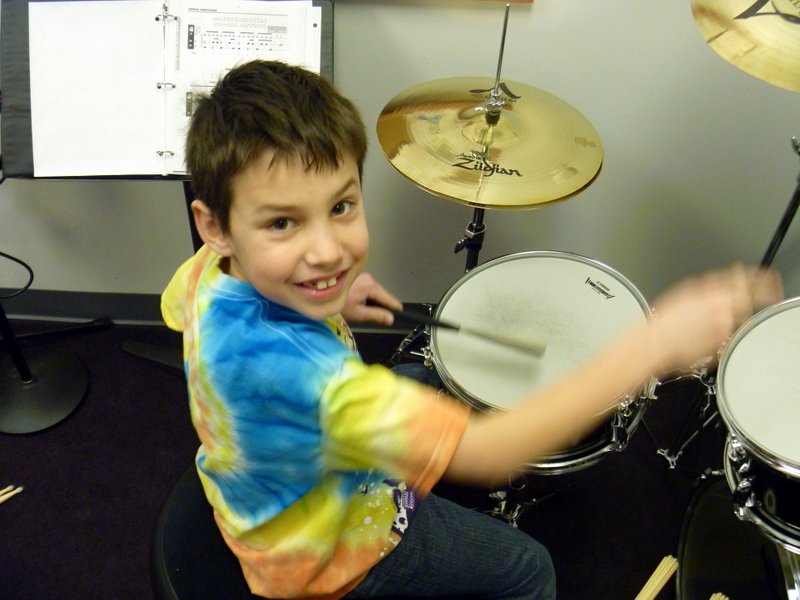 Drum Lessons for Intermediate and Advanced Students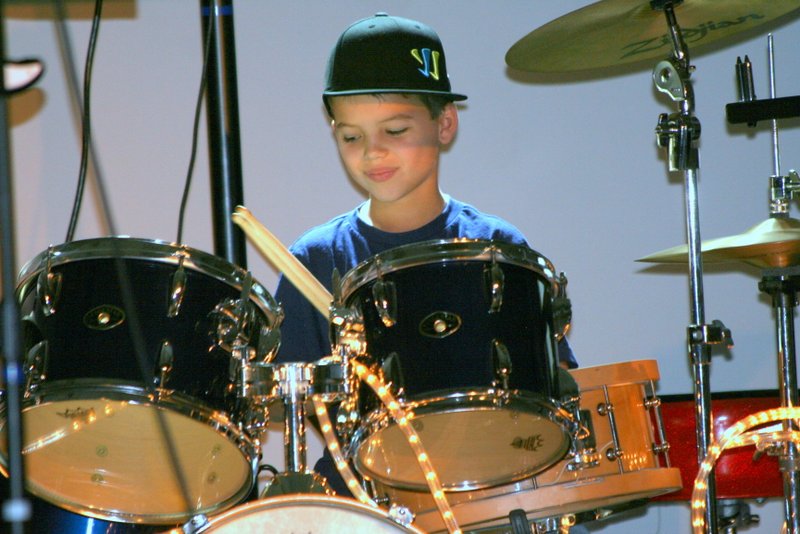 Our intermediate and advanced drum lessons are made up of the finer points of drumming, expanding our students' abilities and knowledge and growing their confidence.
Learn the skills to lead a band
Master advanced drumming techniques
Practice advanced training methods
Become a more skilled drummer
Learn advanced intermediary grooves
Master phrasing, meter, and time
Drill until you reach perfection with percussion and drum lessons from 4 Star Music Academy that are guaranteed to rock. Our excellent teachers will guide you through learning to play this challenging instrument, step by step.
What Drum Lessons Are Really Like
Drumming is an instrument that allows incredible self-expression through movement: the arc of the swing, the feel of the bass, the twirl of the stick, the blur of a drum roll. At 4 Star Music Academy, we want you to feel the music and be in the present moment with your drums.
Play your heart out while protecting your ears. We supply hearing protection to keep your ears healthy while learning to play.
Enjoy a studio fully equipped with everything a drummer and percussionist need to succeed.
Play full drum sets and get your hands on a tambourine, triangle, bell set, practice pad, and metronomes.
Dedication and practice are essential parts of becoming a talented drummer. Mastery is not far behind when you have an expert instructor helping you and your own determination to improve.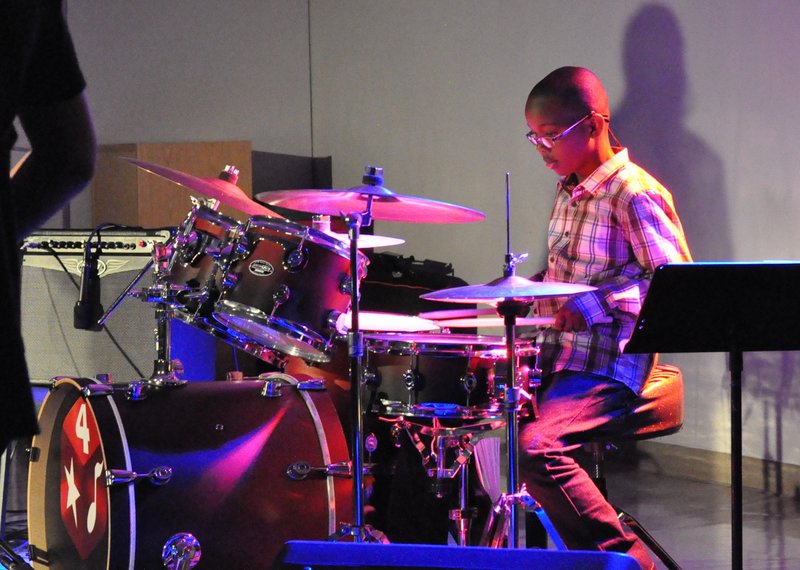 The Many Benefits of Playing Drums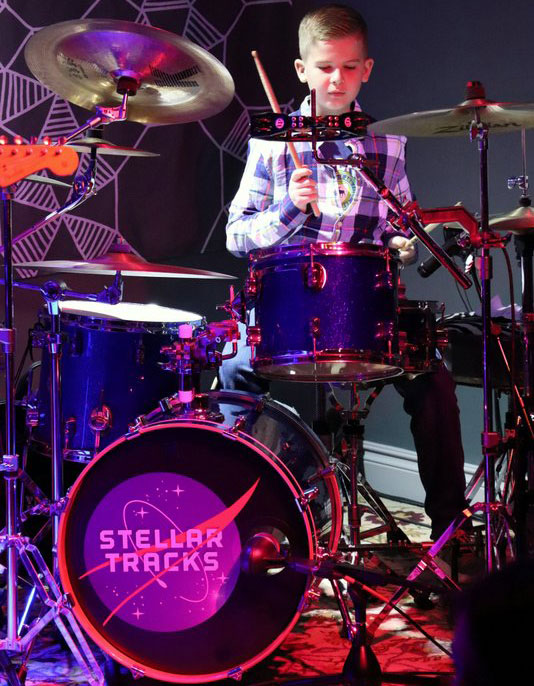 Drums are a physically demanding instrument. They are a full-body immersion into music, and the benefits of being a percussionist are many.
Reduce stress through the physical stimulation of drumming and the sound vibrations
Increase brain power by demanding your brain to use both sides simultaneously
Develop confidence by playing loud beats and making your sound heard
Nurture a growth mindset by deconstructing rhythms to make learning complex sounds manageable
Improve focus and concentration
Hone motor skills and coordination
Get adrenaline flowing and burn calories
Take Drum Lessons in Shelby Township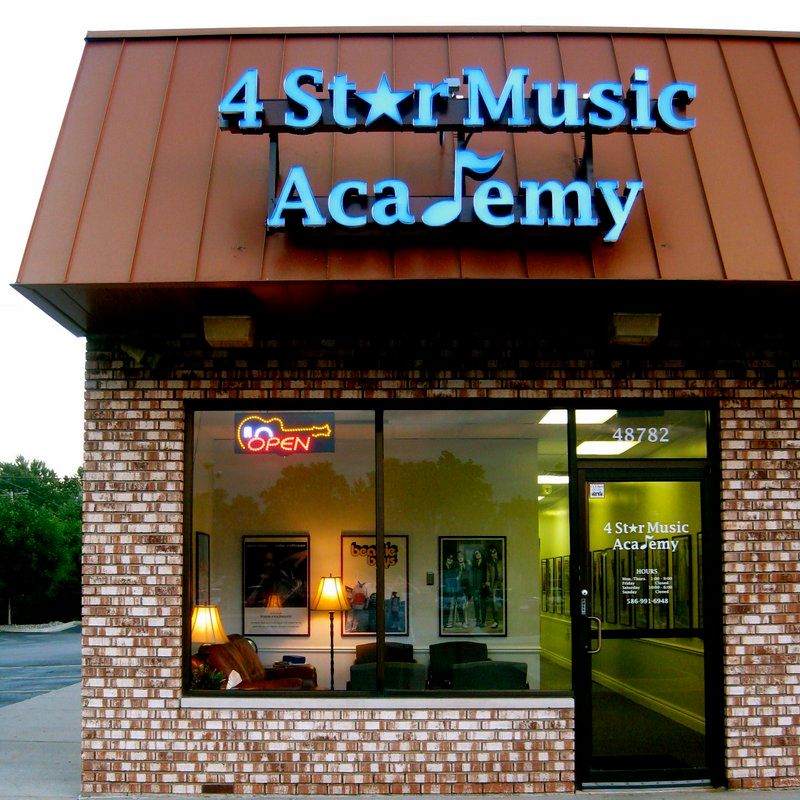 The instructors at 4 Star Music Academy in Shelby Township are music experts and professional performers, all of whom have a four-year music degree and extensive musical and teaching experience. Many are professional performers.
We offer:
30-minute drum lessons
60-minute drum lessons
Lessons for ages 6+
Beginner lessons
Intermediate lessons
Advanced lessons
Online and in-person lessons
Grab your sticks and get ready to rock! Become a percussion master with instruction from 4 Star Music Academy in Shelby Township.