Groove to the Beat With Your Bass!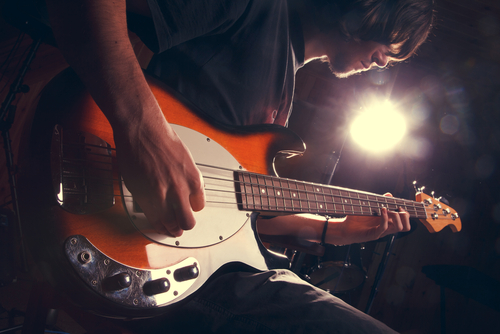 Bass Lessons
Learn to play the bass guitar at 4 Star Music Academy
There's the guitar, and then there's the bass. Whether you want to pluck, slap, pop, or tap your way into music history, becoming a famous bass guitarist like Flea, John Entwistle, Paul McCartney, Jaco Pastorius, or Geddy Lee begins with the right kind of training from an experienced bass guitar instructor at 4 Star Music Academy in Shelby Township.
Bass Lessons for Beginners
The bass guitar is responsible for that low-pitched bassline in all types of music, from rock to blues, jazz to funk. Study it the right way from the start and you set yourself up for musical success. At 4 Star Music Academy, you will receive comprehensive lessons in bass guitar and music theory for beginners and learn the fundamentals:
Basic chords and scales
Finger placement
Tuning
Arpeggios and triads
Chord progressions
How to pluck and fret
How to read music
Slap and pop technique
Octave shapes
Left- and right-hand techniques
The bass can be a daunting instrument to learn, but its memorable sound can put you on the map in a world short of good bass players. Learn the right techniques in the right order from our expert instructors.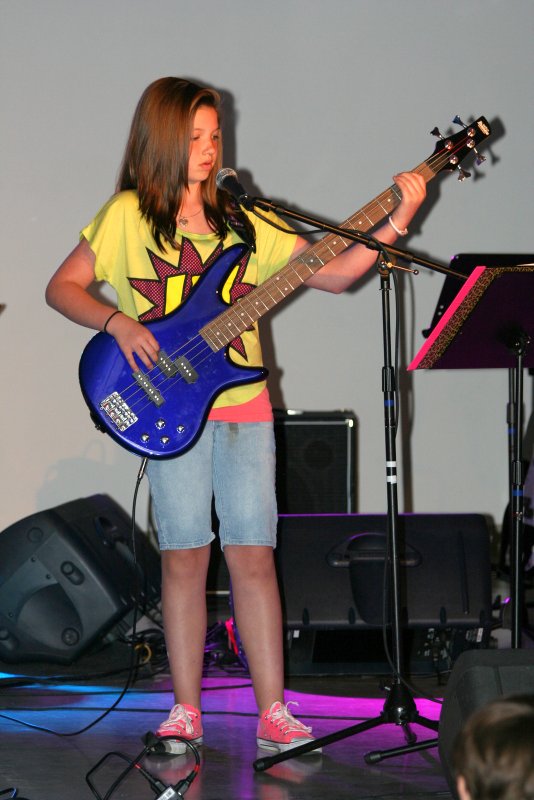 Intermediate and Advanced Bass Guitar Lessons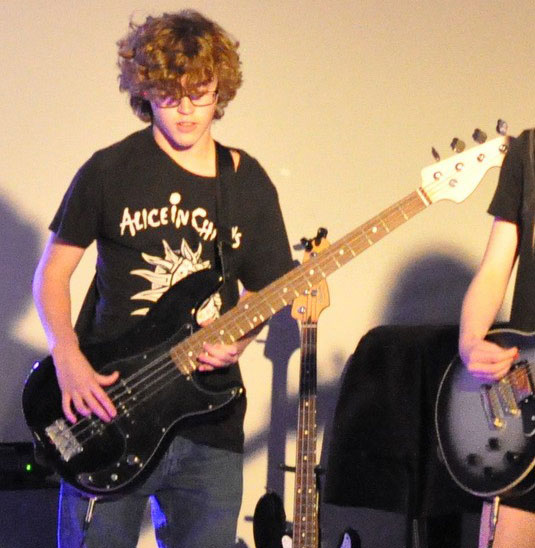 If you know how to play the bass, what to play on it, and when to play, you will always have the chops to form the backbone of a band. Serious bass guitar lessons will make you intimately familiar with this instrument so you will be able to read, think, and hear music from the ground up.
Intermediate and advanced bass guitar students will expand their knowledge, develop their own groove, and improve their proficiency to master this deep instrument.
Deliver that essential bridge between melody and rhythm to hold a song together
Develop the confidence to improvise
Play your favorite songs
Learn how to jam with others
Fret and pluck with speed
Understand harmonics, polyrhythms, slash chords, and more
Master the tricks to follow drummers
Construct your own bass lines
Why Choose the Bass Over the Guitar?
Bass players have fun. They're the key member of the band who's always grooving off to the side, feeling and living the music and laying down that deep sound that sticks in your head when you listen to a great song.
The guitar and the bass are two different instruments. They may look similar, but they are not played the same way and they do not have the same responsibilities in a band. Bass technique, reading, and theory are unique to the bass. By selecting this instrument, you choose to be part of every song's foundation.
Our instructors can help you become a good bass player – really good. Learn the subtleties of this complex instrument, including groove, technique, theory, tone, and so much more.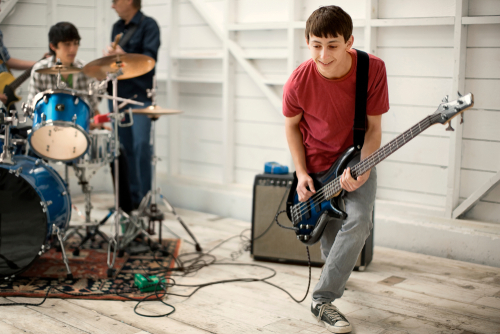 Take Bass Lessons in Shelby Township, Michigan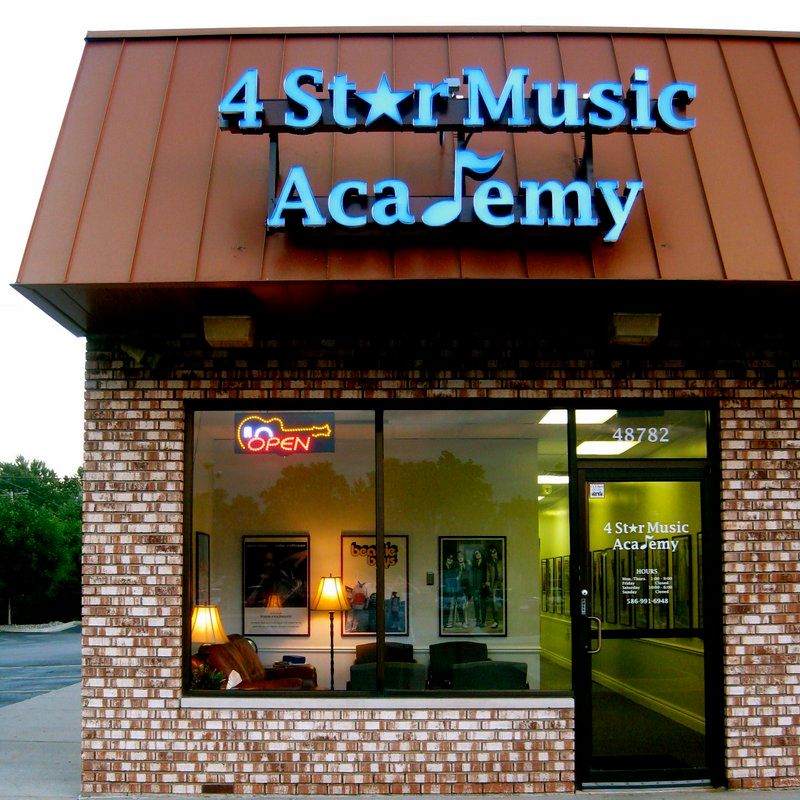 At 4 Star Music Academy, our bass teachers have an incredible breadth of knowledge and experience. They are not only guitarists, they are bassists. And that makes a difference when you're sharing your skills with up and coming musicians.
All our instructors at 4 Star Music Academy in Shelby Township have a four-year music degree and extensive musical and teaching experience. Many are professional performers.
We offer:
30-minute bass lessons
60-minute bass lessons
Lessons for ages 6+
Beginner lessons
Intermediate lessons
Advanced lessons
Online and in-person lessons
Strap on that instrument and get ready to slap the bass. Become a bass guitar wizard with instruction from 4 Star Music Academy in Shelby Township.